Surveying: Since 1996, we have been in the field of Land Surveys. We have experience of various Industrial, Residential, and Infrastructural projects.
We mainly provide services in Topographical and Engineering surveys Investigation. With our advanced computer setup and competent operators, we offer computerized drafting, planning, data conversion, digitizing, scanning and computing.
Our team of professional land surveyors, engineers, and technical specialists can provide technology-driven solutions for projects of all sizes across Mumbai.
Because land surveying services vary widely from project to project, SP Surveyors is sensitive to our client's unique surveying needs and tailors each surveying crew to the specifications of the project type and requirements. Our surveying services are performed by professional land surveyors and survey crews with extensive field experience.
Our Speciality Areas Include:
Aerial Survey

GPS Survey

Roads & Bridges Survey

Traffic Survey

Water Supply Survey

Buildings Survey

Power Transmission Survey

Topographical Survey

Rail Survey

Boundary Survey

GIS & CAD Services

Image Processing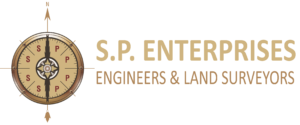 SP Enterprises is committed to providing professional surveying services to our clients.
Dombivli Office
Call: +91 9221683888
Email: Gopi@spsurveyors.com
Level 0, Ashirvad Exotica Apartment, Rajaji Path, Dombivli (E) 421201, India
Mulund Office
B-202, Trivedi Tower, J.N Road, Nr Mulund ST, Above Indian Bank, Mumbai-80
Monday – Friday: 10:00am – 6:00pm
>  Home
>  About Us
>  Our Services
>  Our Projects
>  Blog
>  Contact Us