SP Surveyors is composed of people who are focused, diligent,
highly educated and determined to provide outstanding professional services supported by a very high level of communication that deliver results wherever and whenever you need them. 
We at SP Surveyors are committed to providing professional and relationship-based surveying services to our clients.
In addition to technical qualifications, our strength lies in the commitment we will maintain to your project, our highly qualified staff, and the ability to meet your project schedule on time and on budget.
Our team believes in sustainable design and working with the public and stakeholders on all projects in order to create a safe and visibly pleasing final product.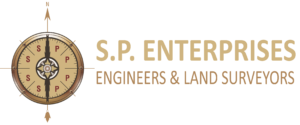 We are a leading land surveying company in Mumbai. We have vast experience working for Industrial, Residential and Infrastructural projects for the past 25 years by providing #TheAccurateSurvey
Head Office
Call: +91 9867622888
Email: Gopi@spsurveyors.com
Level 0, Ashirvad Exotica Apartment, Rajaji Path, Dombivli (E) 421201, India
Branch Office
B-202, Trivedi Tower, J.N Road, Nr Mulund ST, Above Indian Bank, Mumbai-80
Monday – Friday: 10:00am – 6:00pm
>  Home
>  About Us
>  Our Services
>  Our Projects
>  Blog
>  Contact Us