Rental Program - Rental of Survey Equipment.
Land Surveying And Mapping Equipment Rental, 3D Scanners, MORE
Renting scanning and surveying gear is a smart move when you need equipment on a short- or long-term basis, but don't want to commit to purchasing outright. 
Renting allows you to preserve capital, test out equipment before committing to purchase, and it gives you the flexibility to quickly upscale for larger or more complex survey projects.
We live in the world of data now; data allows us to make realistic decisions about the future. No financial department or company can claim to have completed its work unless they have financial projections ready. Consulting WP helps clients create dynamic financial projections that take real data and map out realistic outcomes.
Smart people know better than to take steps based on gut feelings alone. Financial projections are a necessity for any company. As the leader of the company you need to know how your finances will look the next year.
Exact Metrology carries a large line of 3D laser scanners to accommodate a wide variety of needs. Our rental product line includes most of today's best-known brands. 
Laser Scanner and accessories can be rented including insurance. 
*Please note: If you rent our scanner for the first time, we can only offer you the rental in conjunction with an operator. Thus, your project will be successful.
Scanner is suitable for tangs from 0.6m to 330m (23.62 into 12,992.13 in)

Measurement speed of maximum 976,000 points/second

Colored scans are possible. 

Scanning Outdoors – Even in direct sunlight
Architecture, preservation of buildings and monuments. 

Design and planning of factory buildings and digital factory

Mining industry and Tunnel construction 

Public service corporations

Aircraft construction and Naval architecture 

Foundries and Steel Industry

Chemistry and Process industry 

Forensics
We provide Laser scanner including batteries and battery charger.
Optionally you can rent the following products additionally from us:
1. Registration Software 
Software FARO Scene for the registration of your point cloud. 

Laser scanning software PointCab 3D-Pro

Further analysis software available on request
2.Accessories
2 reference sphere sets with overall 12 reference spheres. 

A carbon tripod. 
What equipment are you interested in?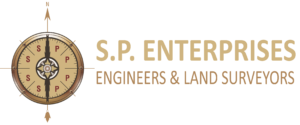 SP Enterprises is committed to providing professional surveying services to our clients.
Dombivli Office
Call: +91 9221683888
Email: Gopi@spsurveyors.com
Level 0, Ashirvad Exotica Apartment, Rajaji Path, Dombivli (E) 421201, India
Mulund Office
B-202, Trivedi Tower, J.N Road, Nr Mulund ST, Above Indian Bank, Mumbai-80
Monday – Friday: 10:00am – 6:00pm
>  Home
>  About Us
>  Our Services
>  Our Projects
>  Blog
>  Contact Us