High Definition 3D Laser Scanning Services
We specialize in giving accurate 3D Measurement Technology using FARO 3D Hardware to assist our clients worldwide in planning and executing projects more efficiently. 
Our Project managers, engineers, and architects are able to better visualize the true as-built conditions of any facility or site. When conducting laser scanning surveying, we use the latest in high-definition scanning technology. This means that we are better able to understand the building conditions and make better decisions.
LiDAR / 3D Scanning For Movies: 
We have even done Lidar/3D Scanning for some of the prestigious movie production houses (LiDAR Scanning for Generating 3D Models in.OBJ format for VFX effects.)
Our team at SP Surveyors assisted the VFX Team by providing OBJ- a polygonal mesh created from the point cloud- as well as the raw point cloud file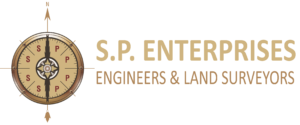 SP Enterprises is committed to providing professional surveying services to our clients.
Dombivli Office
Call: +91 9221683888
Email: Gopi@spsurveyors.com
Level 0, Ashirvad Exotica Apartment, Rajaji Path, Dombivli (E) 421201, India
Mulund Office
B-202, Trivedi Tower, J.N Road, Nr Mulund ST, Above Indian Bank, Mumbai-80
Monday – Friday: 10:00am – 6:00pm
>  Home
>  About Us
>  Our Services
>  Our Projects
>  Blog
>  Contact Us