Surveys can be done
as soon as 7-10 business days
Our Projects
Surveying From Heritage Conservation, Aerial Mapping, Tunnel & Mining Survey
And Everything In Between.
Surveying Since 1996
From Predevelopment to Redevelopment
And Everything In Between.
About Us
Tunnel & Mining
Advanced analysis solutions
With 3D laser scanners can prevent a mince collapse,
as it instantly detects any alteration in local rock strata.
Services
Aerial Photography

Orthophoto Processing
We offer High Definition Aerial Mapping services
with unmanned aircraft.
SP Surveyors is a leading surveying company in Mumbai, India and We specialize in Land survey, Building, Drone Survey, engineering offering 3D laser scanning services with the latest Faro Focus 3D hardware.
We have vast experience working for Industrial, Residential and Infrastructural projects for the past 25years by providing #TheAccurateSurvey 
We can implement cutting edge land surveying systems and services for industrial or architectural projects. We've adapted, and upgraded ourselves with the latest technology and Instruments to 3d software's helping leading architects, builders, developers, and industrial plants, residential and commercial complexes with town planning.
Gopinath Salvi
Founder & CEO 
More than 25 Years of Experience
Mumbai Metropolitan Region Development Authority
S.P Surveyors has executed the said work satisfactorily within the scheduled requirements.
C.K Abhang
Land & Estate Manager (I.C.) M.M.R.D.A, M.M.R.D.A
We are happy, satisfied and therefore, confirm your team of Surveyors have successfully completed the survey work as per our Engineers/Site In charge instructions & guidelines within the specific time period.
Accuracy in measurements and perfection in documentation have helped us for development of our plot.
By appointing S.P Enterprises for this job, we found satisfaction in work & would be happy to recommend you to anybody who has such survey works. It is our pleasure to have you in our List of Approved Surveyors.
Raymond
,
Sp Surveyors have completed their jobs accurately in Workman-like manner and as per our Engineers' instructions
JSW
,
The Bombay Presidency Golf Club Limited
S.P Surveyors have done the job in a time-bound period, on an emergency basis as per our Engineers' instructions and guidelines.
Col. RS Sekhon (Retd.)
Secretary & CEO, The Bombay Presidency Golf Club Limited
Supported by a robust sales force and tight cost controls, Pharm Ltd. experienced sustained double-digit growth over a number of years, only to find that their supply chain struggled to keep pace.

Bring to the table win-win survival strategies to ensure proactive domination.

At the end of the day, going forward, a new normal that has evolved from generation.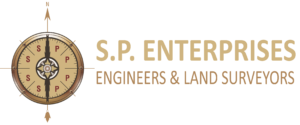 We are a leading land surveying company in Mumbai. We have vast experience working for Industrial, Residential and Infrastructural projects for the past 25 years by providing #TheAccurateSurvey
Head Office
Call: +91 9867622888
Email: Gopi@spsurveyors.com
Level 0, Ashirvad Exotica Apartment, Rajaji Path, Dombivli (E) 421201, India
Branch Office
B-202, Trivedi Tower, J.N Road, Nr Mulund ST, Above Indian Bank, Mumbai-80
Monday – Friday: 10:00am – 6:00pm